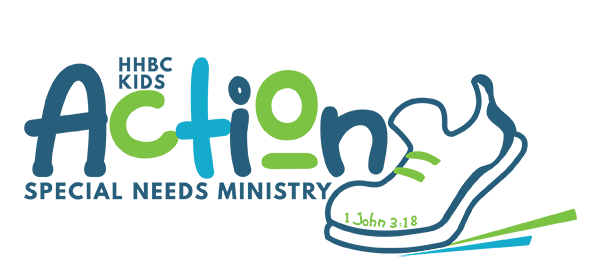 Dear children, let us not love with words or speech, but in ACTION and in truth. —1 John 3:18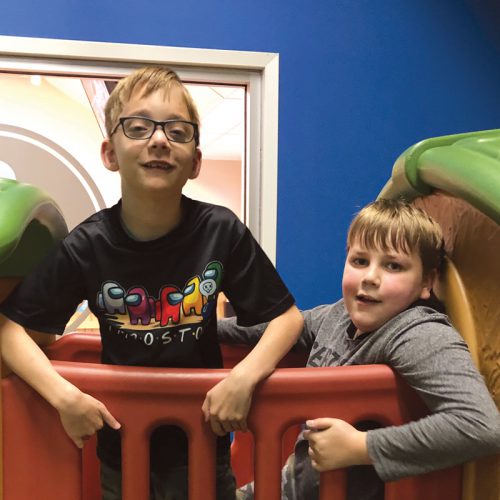 Our Purpose
Action Ministry focuses on following God's truth by putting our love for children with diverse special needs into ACTION. We strive to accomplish this by not only welcoming families with children who have special needs, but by providing support to them when needed.
First Time Visit
Parents will be required to fill out an Action Survey and meet with the ministry coordinator prior to the first visit. This will help establish your child's needs and required accommodations. ALL information will be kept confidential. Contact Action Ministry Coordinator Cynthia Pounds: cpounds@harmony-hill.org
What We Provide
SCHOOL-AGED CHILDREN with diverse special needs are welcome to participate in our Action Ministry classroom. The classroom set-up allows for a comfortable, sensory-friendly environment to learn to grow their personal relationship with Jesus Christ.
The classroom set-up also provides social interaction, large muscle movement during play time, and tranquil areas when quiet time is needed. Children will learn the gospel through interactive Bible story time, crafts, games, and worship.
We also have ACTION BUDDIES available upon advance request by parents to the ministry coordinator. We provide BUDDIES for preschool-aged children, school-aged children, and youth-aged children. These BUDDIES will be one-on-one volunteers who will stay with your child and help guide them to participate in their age-appropriate classroom of peers.
PRESCHOOL-AGED CHILDREN with diverse special needs will remain in their age-appropriate classrooms. Extra help may be provided in that classroom by utilizing the "buddy system."
What Parents Provide
Because many children have specific dietary needs, we ask that parents provide an appropriate snack for their child. Please send a change of clothes, including a pull-up, with your child, if applicable. Also, you may send any favorite fidgets or small toys that will help them enjoy their time while in our care.
Safety and Emergency Medical Situations
Our trained and background-checked staff and volunteers will strive to the best of our abilities to follow guidance provided by parents for their child's accommodations. Our church does not provide medical care. If medical attention is required, parents will be contacted immediately. If there is an emergency situation, 911 will be called as well as the parents.