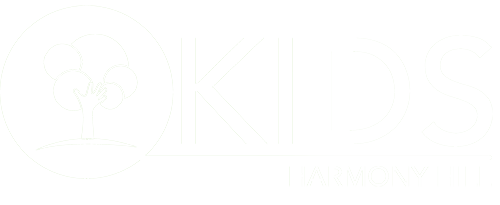 Welcome to Harmony Hill KIDS!
We use the Bible as our primary source of content and believe it is the true word of God. Children are our main focus as we seek to make life experiences through the reading of God's word. Our teachers have been safe-kids trained, provided written testimonies of their faith and come prepared to share the gospel message. We believe that parents are the primary spiritual leaders and teachers of their children, and we support our parents. We provide take-home information that can be used by parents in the home to further teach and stimulate their children to know Christ.
Kids Schedule
Sundays: 8:30am, 9:45am, 11:00am
Children can be dropped off 15 minutes before each service.
-
Wednesdays: 6:00-8:00pm
Children can be dropped off 15 minutes before Life Groups begin.
Connect 5
CONNECT 5 is a special ministry devoted to 5th graders only. The focus is to teach pre-teen students about their significance in Christ. CONNECT 5 gives 5th graders an opportunity to serve in leadership positions through leading worship on Sunday mornings, learning to run the sound system in the Treehouse, and special Bible studies and events just for them, throughout the year. We are excited to see how God will work in the lives of our 5th graders as they CONNECT to their church, to God and to each other!

S.T.E.P.
We welcome you to our Mother's Day Out program. We love children and believe in family values and that as Christians, we are responsible to help our parents guide their children in God's ways. We are a Bible-based ministry of Harmony Hill Baptist Church, where we believe children are a priority. By using WEE LEARN Curriculum and other developmental activities, we encourage social, physical, emotional, and spiritual growth.

SAFE KIDS
Harmony Hill Baptist Church strives to provide a safe and secure environment for the children who participate in our programs and activities. By following these practices, our goal is to protect the children of Harmony Hill Baptist Church from incidents of misconduct or inappropriate behavior, while providing excellence in ministry to families. We intend for our church to be the safest place in town.
CONNECT 5
Christmas Parade – Monday, December 2 
Our church has been a part of the annual Christmas parade for over 5 years!! Last year the 5th graders took on this fun opportunity to ride (no walking) on the Harmony Hill float. Students MUST wear their CONNECT 5 shirt, and if weather is cold…of course a coat, hat and gloves. We will not know our place number in the parade until the week before, but it will be somewhere behind the Civic Center. I will pass that information along as I receive that information.
This is another great opportunity for us to be CONNECTED to our community!
Movie Night returns starting in November!
Free family movies will be shown on our outdoor movie screen in the parking lot outside of the Children's Building. Bring your lawn chairs and snacks for a great time together! Be sure to check the church calendar for dates and times.
Tips for First Time Guest
I've got some questions, who can I talk to?
You can call the church office during regular hours (M-Th 9:00a – 5:00p) at 936.632.1350 or you contact us at any time below.